On June 21st in Lithuania was held the Multiplier Event E3: Round Table / Public Tribune Discussion, organized by the leading partner of Klaipeda University together with the History Museum of Lithuania Minor. The discussion was attended by the heads of Klaipėda city cultural institutions, educators of museums and galleries and exhibition curators, initiators of cultural projects, representatives of people with various disabilities, teachers, social partners and stakeholders.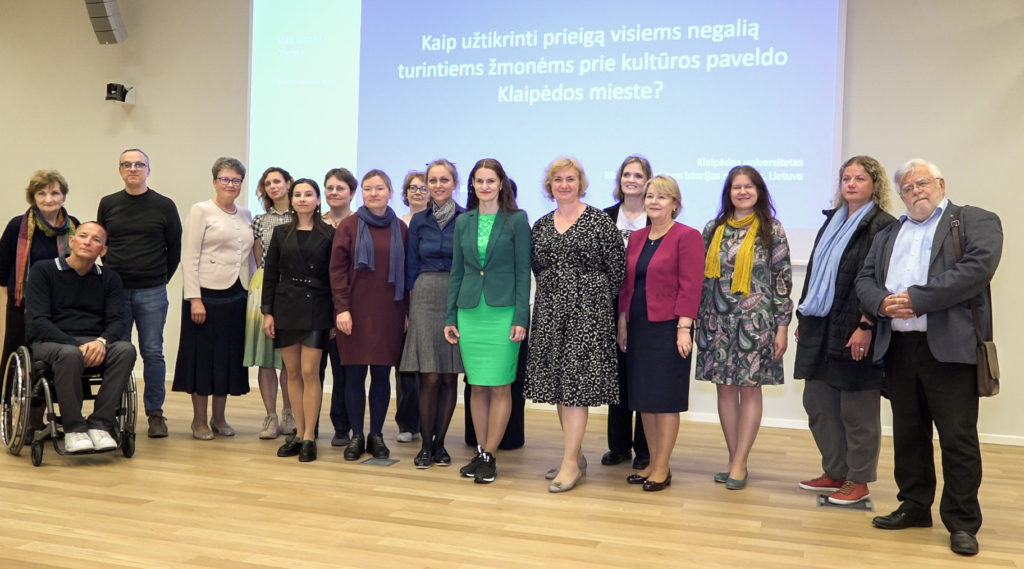 The discussion was inspiring and creative, during which the Intellectual Output O1: Research Report (Analysis of Needs) was presented and overviewed. Participants discussed existing training and educational modules in the EU, existing knowledge about accessibility among cultural workers, of specific needs, or barriers to access in the EU and Lithuania, as well as existing projects and examples of good practice in the EU and Lithuania. In the discussion was presented and overviewed Intellectual Output O2: Educational Module Framework and Design (Learning Outcomes and Experience of HE Implementation with students at Klaipeda University).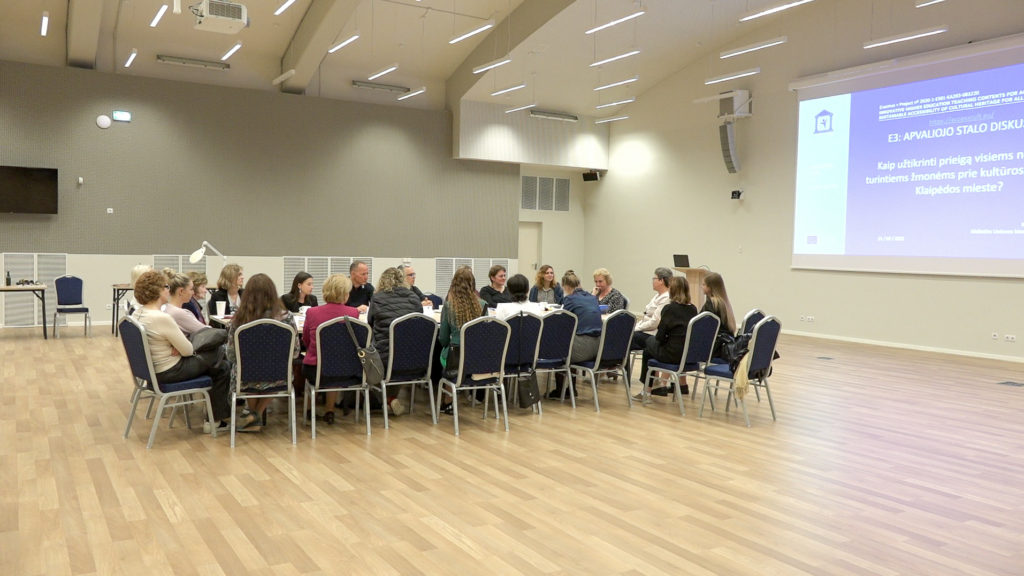 Participants discussed main challenges of relevance and applicability of learning outcomes for the course and competences the student must acquire when taking the course as well as how learning outcomes can be improved. Doc. dr. Ernesta Molotokiene (KU) and Asta Gruselioniene (MLIM) presented results of HE module implementation with students at Klaipeda University and results of adult training module implementation in the History Museum of Lithuania Minor. Partners discussed insights and suggestions on IO3 and IO4 implementation as well as sustainable access for all in Klaipeda (Lithuania) and next steps to effectively implement the project and improve access for all in Klaipeda (Lithuania).