Train the Trainers event for lecturers of the Higher Education module of the Erasmus + project ACCESSCULT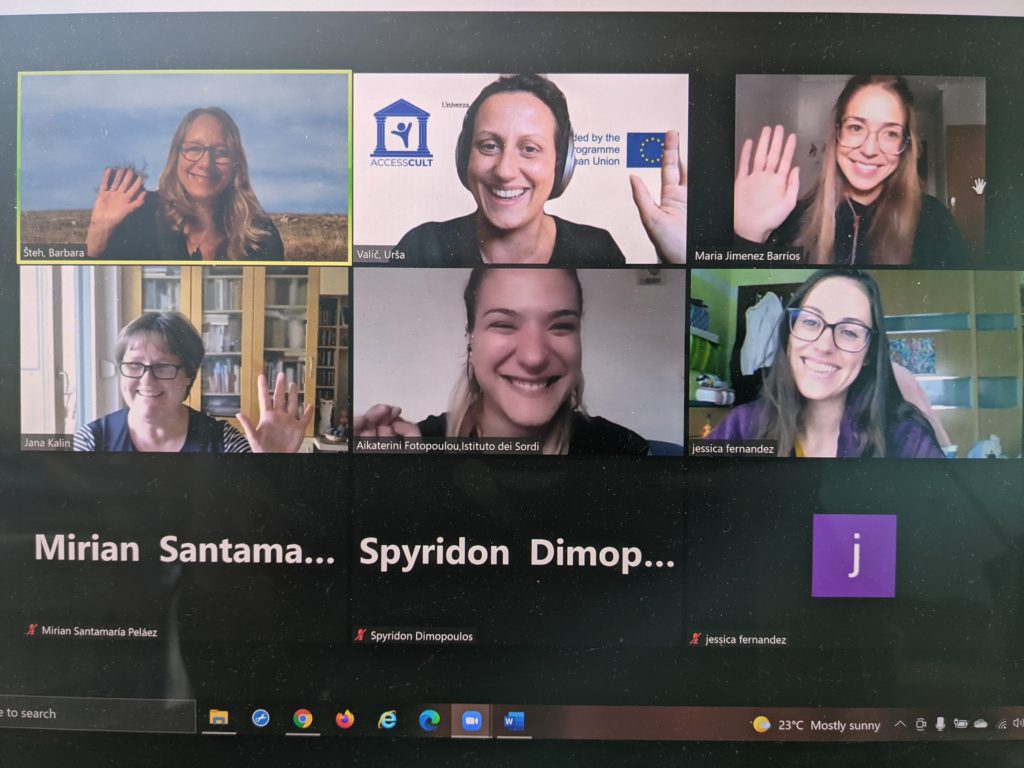 Between 27th September and 1st October 2021 the Faculty of Arts, University of Ljubljana from Slovenia hosted a virtual Learning, Teaching, Training Activity (C1) of the ACCESSCULT project: Train the trainers event for lecturers of the Higher Education module "Accessible Cultural Heritage to All".
In collaboration with the partners from Spain, Italy, Lithuania, United Kingdom and Slovenia, the University of Ljubljana prepared a virtual train the trainers event to train 10 teachers, educators and researchers that will produce new teaching materials and implement the higher educational module "Accessible Heritage to All" with the students in a 6 month long testing phase in the study year 2021/2022. The aim of the study module is to develop the knowledge and sensibility of students and professionals toward a multidisciplinary, multisensorial and collaborative approach of work with cultural heritage in order to achieve better accessibility for people with disabilities and people from considered vulnerable groups.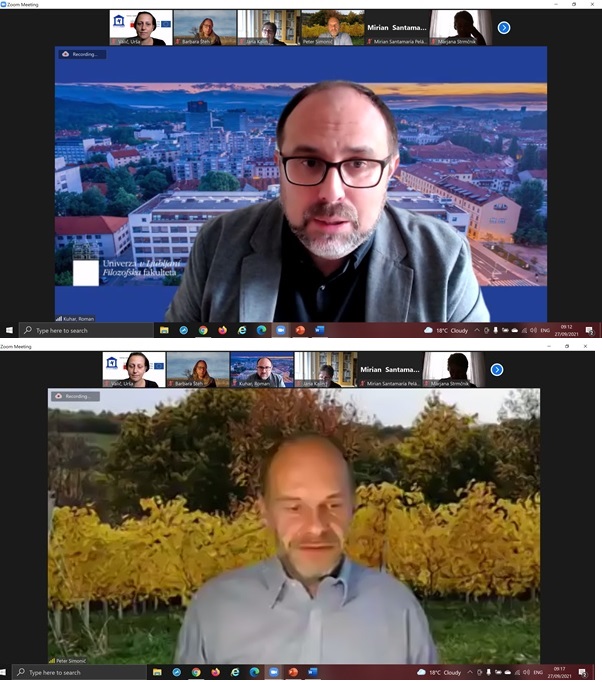 The event was opened by the dean of the Faculty of Arts, University of Ljubljana, prof. dr. Roman Kuhar, who stressed the importance of accessibility of cultural heritage and dr. Peter Simonič, the deputy head of the Department of ethnology and cultural anthropology, within which the event was organized. Dr. Simonič invited the presenters and participants to contribute in the future to the newly established academic journal Worlds/Svetovi with articles that reflects on accessibility to cultural heritage.
Train the trainers event was held for five days and was divided in three parts. In the first part we heard about the construction and importance of museum's ethics. Unfortunately, the part on new museums and cultural heritage paradigms, that led to new approaches to accessibility of cultural heritage, was postponed to the future due to health problems of the presenter. The second part was more interactive and participants spoke about diversity, successful interpersonal communication and experiential learning. The third, or the last part, focused on the needs and experiences of people with disabilities in the field of cultural heritage. Besides the academic lecturers, the organizers invited specialists and cultural workers from different organizations and institutions as well as people with disabilities that work in the field of cultural heritage to reflect on the situation and the approaches to accessibility of people with disabilities. Together with participants, multisensorial, inclusive and participatory approaches of accessibility to cultural heritage were discussed.
All the trainers were international experts and professionals in their field. The event has reflected and evaluated the past and contemporary experiences that are leading to future accessibility to all.
Presentation of the TTT event in International Sign